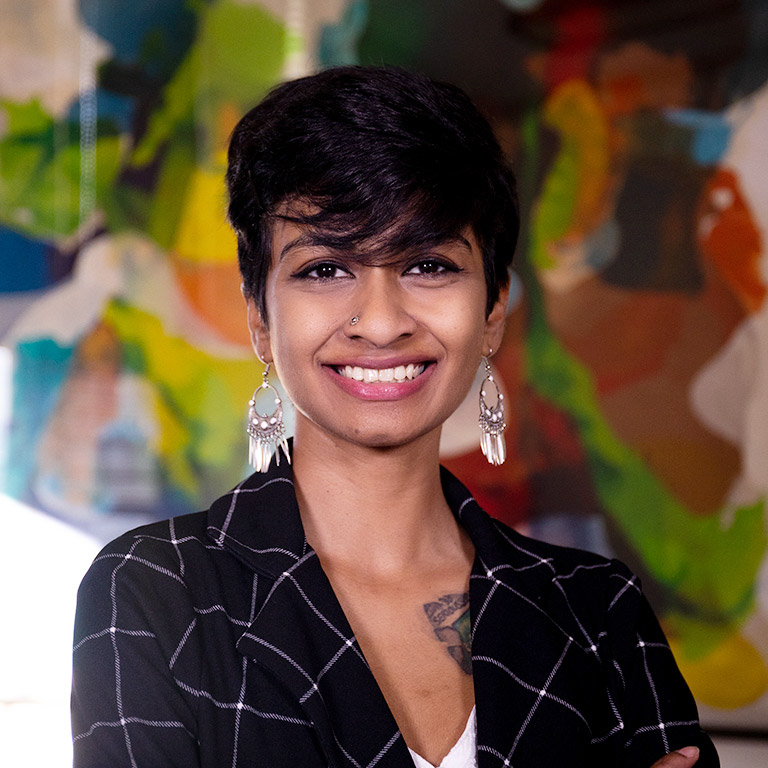 Nikeetha Farfan D'Souza is a Postdoctoral Fellow in the Office of the Vice Provost for Diversity and Inclusion. She received her Ph.D. in Curriculum and Instruction, with an emphasis in science education, at Clemson University in August 2019. D'Souza works closely with Vice Provost Nieto-Phillips collaborating with campus partners to provide resources for recruiting and retaining first-generation and underrepresented students.
D'Souza's research interests include the role of identity, culture, language, social relationships, justice, and equity in science, technology, engineering, and mathematics (STEM) education. Specifically, her research utilizes critical theoretical perspectives and methods to examine how culture and identity of students and educators interact within learning spaces and influence student learning and student success, especially of marginalized and underrepresented students. Using critical perspectives, her work seeks to inquire into systems of discrimination within the practices of institutions like science, classrooms, and universities and transform these systems to lead to equitable educational outcomes.
Her dissertation work had examined the process of a teacher of color designing equitable science instruction for a diverse student body. She is currently collaboratively working on publishing manuscripts from several projects that use Critical Race Theory (CRT)–based frameworks to examine the experiences of underrepresented students like Students of Color and Students with Disabilities in higher education spaces, especially STEM spaces, in order to inform diversity practices.