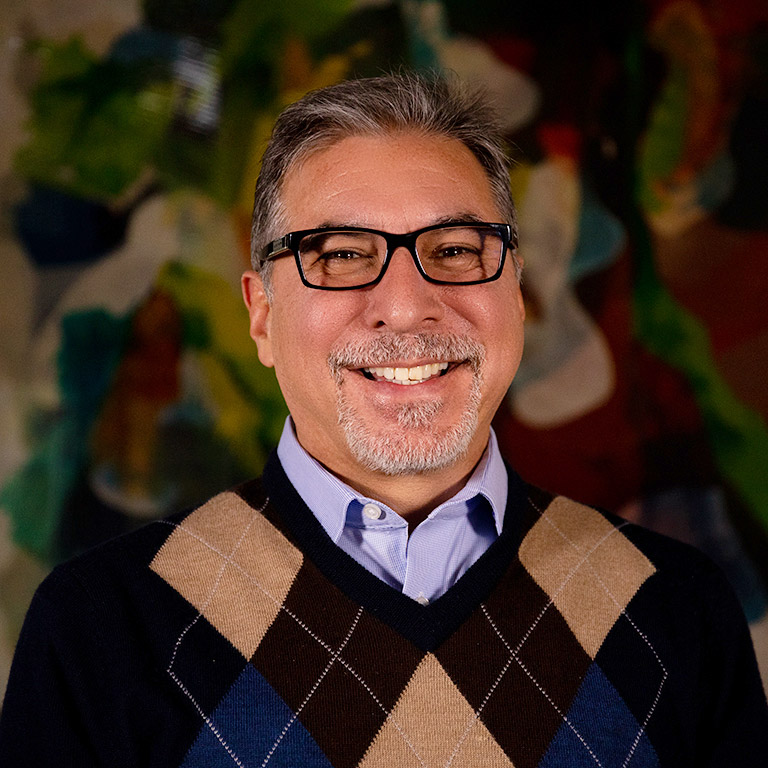 Email:

vpdi@indiana.edu

Website:
Biography
John Nieto-Phillips is the vice provost for diversity and inclusion at IU Bloomington.
Nieto-Phillips and his team of associate vice provosts oversee diversity planning throughout the IU Bloomington campus by working to cultivate community for underrepresented faculty and address campus climate issues. OVPDI has implemented anti-bias hiring workshops for faculty who serve on hiring committees and is seeking to better use existing strategic hiring funds to bring in underrepresented tenure-track faculty, including senior women in STEM fields.
A historian of Latina/o historical experiences, Nieto-Phillips's research and teaching examine how ideas about race, language, and ethnicity have shaped relations between Latinas and Latinos and the U.S. body politic. He is also editor of Chiricú Journal: Latina/o Literatures, Arts, and Cultures.
Nieto-Phillips reports to Provost Lauren Robel