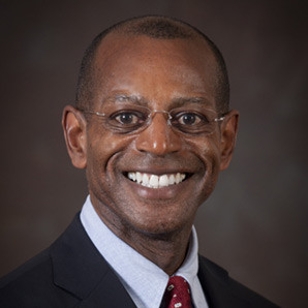 Email:

vpdi@indiana.edu

Website:
Biography
James C. Wimbush is the interim vice provost for diversity and inclusion at IU Bloomington.
Wimbush and his team oversee diversity planning and reporting throughout the IU Bloomington campus by working to cultivate community for underrepresented faculty, staff, and students; and address campus climate issues. OVPDI has implemented anti-bias hiring workshops for faculty who serve on hiring committees and is seeking to better use existing strategic hiring funds to bring in underrepresented tenure-track faculty, including senior women in STEM fields.
As vice president, Watson oversees initiatives for all IU campuses to help further diversity, equity, and inclusion throughout the university community. This work includes the development of a framework for transformative actions that will help eliminate inequalities across the university, and coordinating assessment, program reviews, research, and audits for the office's initiatives across IU's campuses.